HOSPITALITY UNIFORMS
Devon Clothing design and manufacture custom uniforms suited for your hospitality industry using the highest quality fabrics.
We Custom Design Uniforms for the Hospitality Industry.
We understand hospitality is an energetic vibrant industry so implementing a stylish and functional hospitality uniform is important. A well-designed hospitality uniform plays an integral role in brand building for any venue. Devon Clothing can help find the right uniform solution for your café, restaurant or hotel company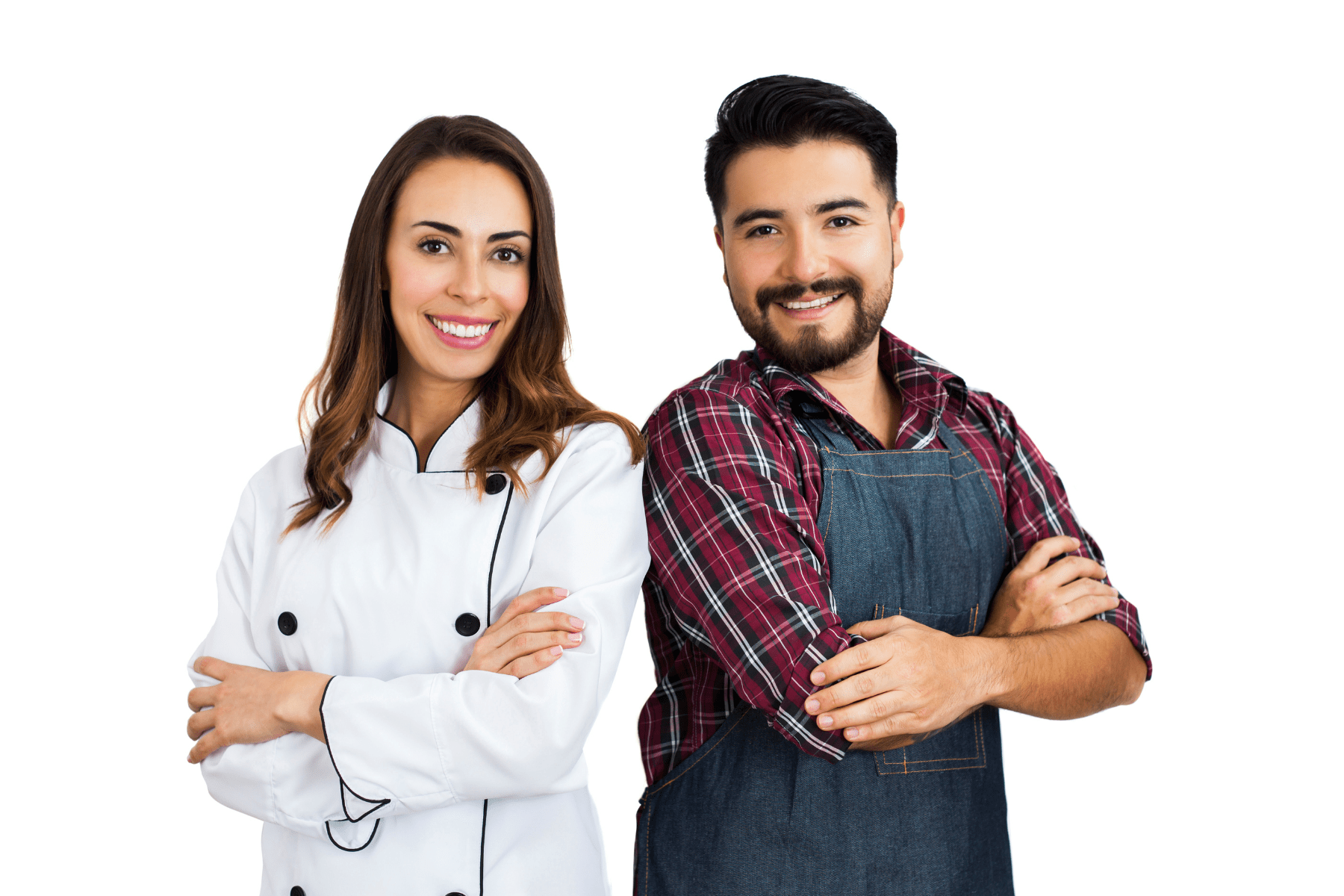 Key areas Devon Clothing considers when designing hospitality uniforms for chefs, waiters and other staff members:
Image:
Whether you operate in a silver service restaurant, event catering, café or hotel, Devon Clothing takes into consideration your brand and where you want to position yourself. For instance, does your décor reflect the style of venue? Most restaurants are quite reputable for the attires worn especially by their chefs and this is because the uniforms create a sense of respect for them.
To reinforce your brand, we ensure your uniform matches your décor, food and style. Hospitality uniforms are an immediate front face for the business, so it is therefore important to have work attire that reinforces your brand.
Uniform Style:
The design and style of your branded uniform will contribute to creating lasting impressions. Devon Clothing considers which pieces of clothing are going to best make up your new branded work wear. For instance, if you are looking to boost the image of your venue, pieces like an embroidered apron with a button through shirt will achieve a formal look.
Whereas, if you work for a trendy local café then pieces like an embroidered denim apron with a plain polo shirt would be suitable. For those fine-dining venues, you will find that a more tailored shirt or custom designed button through top will better suit your image.
Functionality:
Not only will a well-designed embroidered uniform create a good first impression, the uniform must be functional. Devon Clothing considers factors like pockets on aprons for pads and pens, easy tie straps for comfort and shirts that are suited and fitted to a range of body shapes. As you know, hospitality uniforms take a beating from food and drink stains, so we use the highest quality of fabrics to withstand tough wear that is also easy to launder. Essentially your uniforms need to be as hard working as your business and team.
If you are thinking of implementing a uniform solution for your café, restaurant or hotel business and don't know where to start, contact the experts at Devon Clothing. We take the stress away in the decision-making process and have a greater understanding of work needs and requirements.